Coming Up Next Week On Jamie's Radio 2 Show: Sara Mitra Performs In Session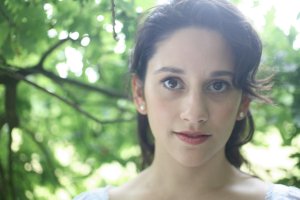 Coming up on next weeks show, British singer and songwriter Sara Mitra performs in session at the BBC's Maida Vale studios.
Showcasing songs from her debut album April Song, which came out last year, Sara speaks about the making of the album and the impact that pregnancy and having her first child around the same time, had on the recording.
Also playing in the session are James Allsopp, Fulvio Sigurta, Ross Stanley, Riaan Vosloo and her husband Tim Giles.
Find out more about Sara Mitra here
Tune in at 7pm here