Posted by michelle with No Comments
Written by John Fordham
guardian.co.uk
Monday 2 May 2011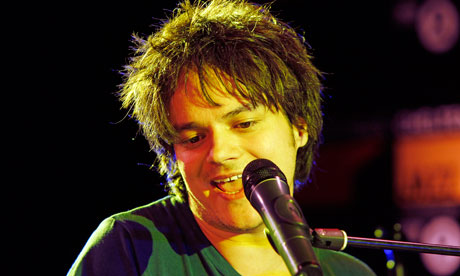 Photo Credit: Marilyn Kingwill for the Guardian
Jamie Cullum could not be described as edgy, but he loves jazz passionately and wants a lot more people to get its point. "It's only the second time I've been out of the house since my child was born," he informed an adoring crowd at the Cheltenham jazz festival, "and it's being simulcast in 75 cinemas in six countries."
After a nervous start to a rare one-man show, his first gig since the birth of his daughter in March, Cullum, the festival's guest director, rattled through two sets of pop covers, new recordings and songs he'd played years ago as a wine bar pianist, performing with all the gleeful boyish bounce, rollercoaster momentum and Sinatra-to-soul sound that has made him a star.
Read the full article here – http://www.guardian.co.uk/music/2011/may/02/cullum-review-cheltenham-jazz-festival


This entry was posted on Monday, May 2nd, 2011 at 10:10 pm and is filed under Jamie Cullum News. You can follow any responses to this entry through the RSS 2.0 feed. You can skip to the end and leave a response. Pinging is currently not allowed.